A Beginner's Guide to New Construction Home Inspections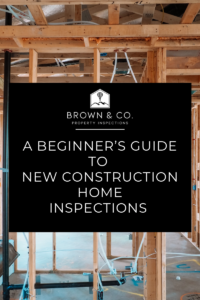 When looking for a home, a new build can be an exciting option. The ability to choose a lot, a floorplan, and other personalized features is a great way to check several boxes at once and make a house feel like home. So with everything brand new, why invest in a series of new construction home inspections? Let's take a closer look at why and when you would need a licensed home inspector during the new build process.
Why You Need A New Construction Home Inspection
1. Ensure Quality
Every masterplan, new build home has a superintendent that oversees the work of many different subcontractors from different companies. For example, foundation, framing, electrical, HVAC, plumbing, roofing, etc. These trades work fast and on many homes at once. A licensed home inspector will evaluate the quality, accuracy and functionality of each system. Trust but verify!
2. Easier Repairs
Issues identified by the home inspector are easier to diagnose before insulation and drywall are installed. The contents within the wall-space can be clearly visualized and repairs can be made with minimal damage. Once the drywall and insulation go up, it would be comparable to performing surgery and leaving a scar.
3. Peace of Mind
If there is an error during the new build phase, knowing as soon as possible and correcting it could save thousands of dollars. If found years down the road, the mistake could cause large-scale damage to the home or create an unsafe living condition. Hiring a home inspector is peace of mind for the investment, wallet and occupant safety. Let the builder pay to correct these problems from the start.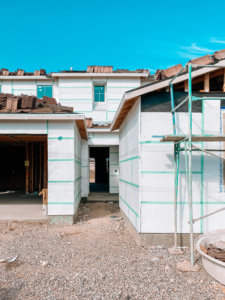 When to Perform New Construction Home Inspections
1. Pre-Drywall
The first inspection is completed AFTER rough electrical, plumbing and HVAC is installed, and BEFORE insulation and drywall go up. This allows the inspector to evaluate all of these components without obstruction of their view. The inspector will work with the builder to obtain any necessary approvals and stay up to date with delays in timeframe.
2. Before Move In
The second inspection is done after the home is completed, and before the new owners move in. This is very much like a typical home inspection and will evaluate all working components of the home. This is an excellent time for the inspector to evaluate appliances recently installed, as well as other superficial features.
3. During the 11th Month of Builder Warranty
The final inspection is completed during the 11th month of the builder warranty. Most new home builders offer a one year warranty on their homes. Before it expires, the inspector will perform a thorough evaluation and create a report that can be provided to the builder for request and repair. Once this builder warranty is up, any further repairs or issues fall on the homeowner to pay for and correct.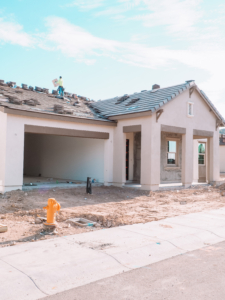 Commonly Identified New Construction Home Issues
Here at Brown & Co, we have found the following problems on new builds within the last month:
Termite Activity
Air Conditioning Leaks
Missing roof tile
Plumbing leaks
Unsafe garage doors
Missing GFCI's near water
And so much more…
Do not assume that because a home is new, it is in perfect working condition. The superintendents do an excellent job, but they are often overseeing many homes at different stages of construction, and with many different trades coming and going each day. As we say, TRUST BUT VERIFY. Ask us about our New Construction Bundles and how you can save by purchasing all 3. Follow us on instagram @brownandcohomes for more tips regarding your new build home.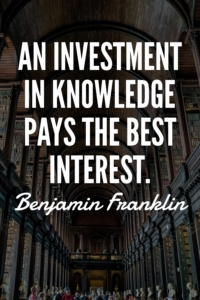 https://d135bwp39dz3xa.cloudfront.net/wp-content/uploads/sites/145/2021/09/08025435/logo-updated.png
0
0
brownandco
https://d135bwp39dz3xa.cloudfront.net/wp-content/uploads/sites/145/2021/09/08025435/logo-updated.png
brownandco
2022-01-27 18:26:48
2022-10-20 18:33:19
A Beginner's Guide to New Construction Home Inspections